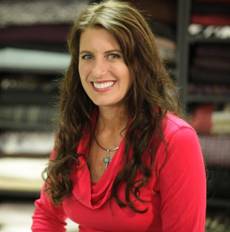 Pants Pockets
Join me on facebook, twitter, pinterest, or sign up for sewing tips and class updates on my blog.   xoxo Angela J
Fabric:  All the fabrics I use on It's Sew Easy TV come from Vogue Fabrics
Pattern:  The Angela Wolf Pattern Collection
There are a few things you can do make sure your pant pockets look professional.  First, start with the right tools:
A good iron with steam
Stay tape
Pins
There are a many different kinds of pants pockets to choose from; here I will focus on the front slant pockets.  Regardless if your pants are lined or unlined the process will be the same.
Start by pinning stay tape onto the wrong side of the fabric (here I have used 1/4" cotton tape).
Stitch with the stay tape on the top and ease the pocket edge.
Attach pocket lining.
Roll pocket edge to the underside and press on a HAM.
Stitch along edge of lining.
Topstitch (optional).
Attach upper pocket to pocket lining.
Stitch pocket lining together.
Press.  Press pocket one more time on top of the HAM.
Pin side seam to pocket edge.
Stitch with a baste stitch.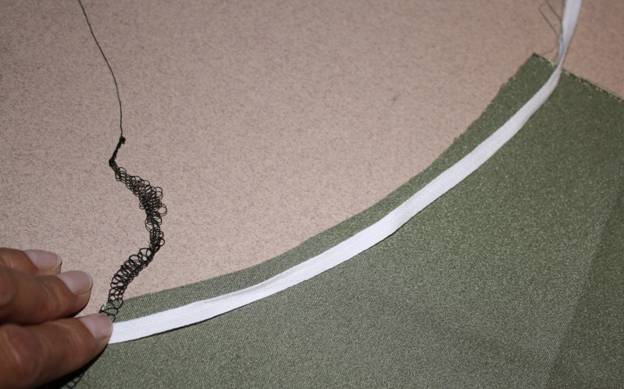 Sewing Machine Featured in this Segment:
Innov-is VM6200D Dreamweaver XE